Mitch McConnell has stated that he won't provide any assistance again on the debt ceiling.
In a letter to Biden, McConnell said that "Republicans filled the leadership vacuum."
He said people on both sides of the aisle were pleading for McConnell to fill the leadership void left by Schumer's incompetence.
Let me write to President Biden about the debt limit pic.twitter.com/H1tDXHl07a

— Leader McConnell (@LeaderMcConnell) October 8, 2021
TENDINGFederal Government drops all Bogus Felony charges against Brandon Straka. #WalkAway founder pleads guilty to misdemeanors in Government attempts to break his spirit
The letter is here: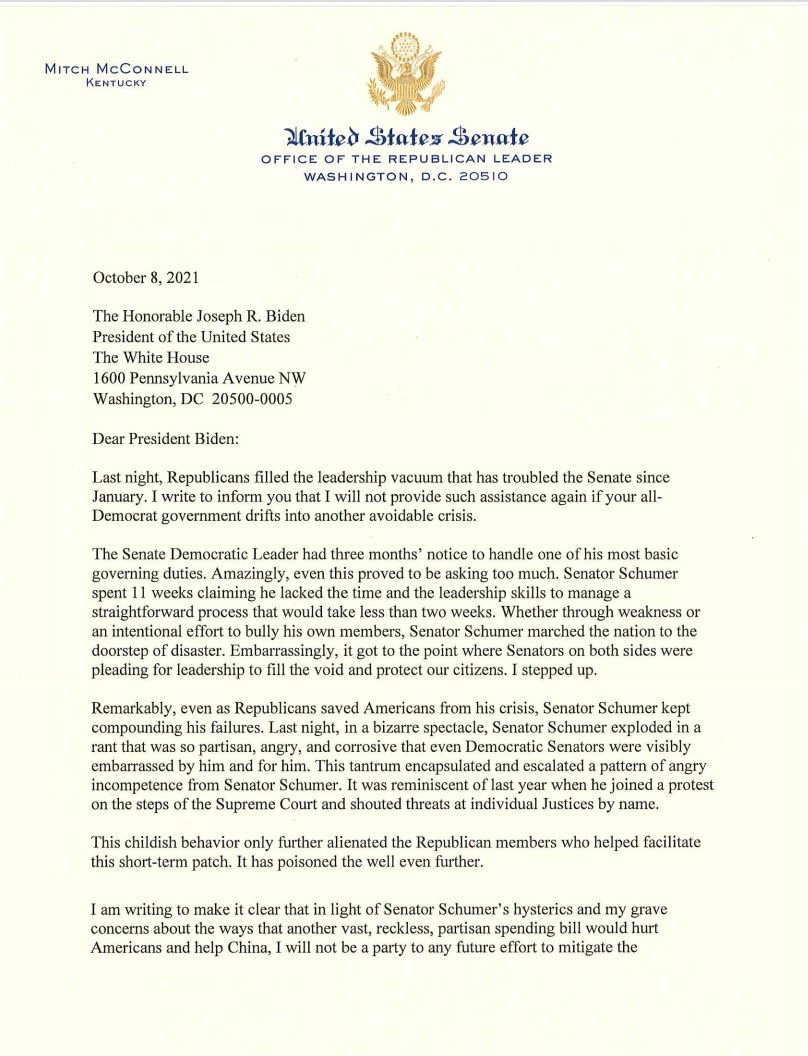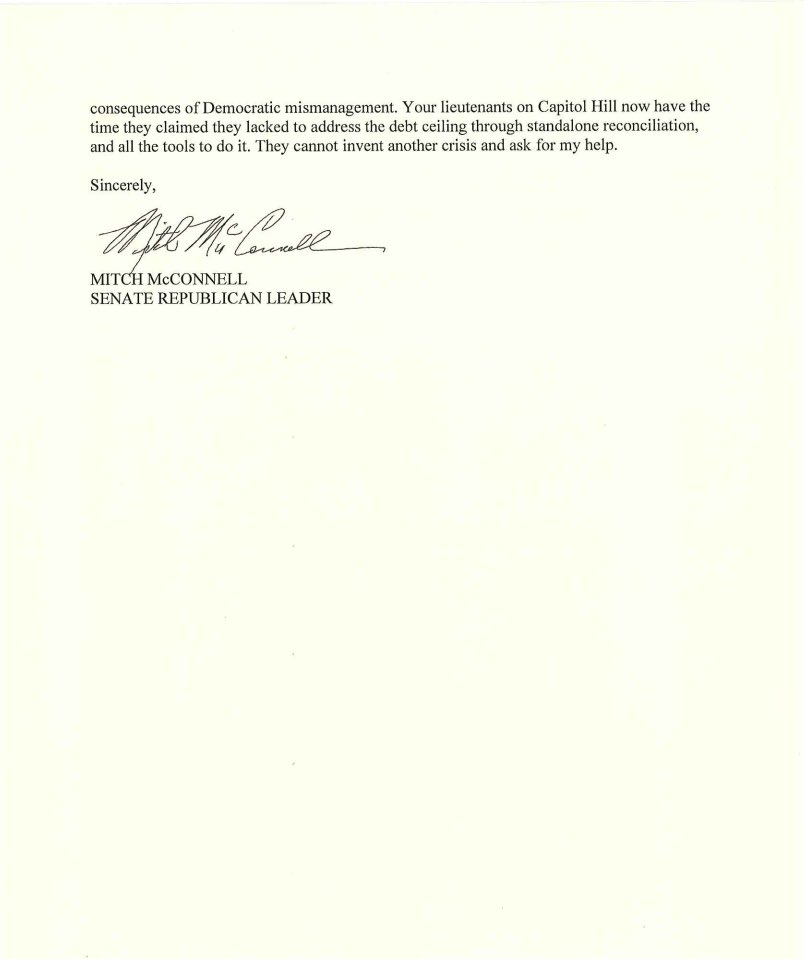 McConnell also mentioned Schumer's speech after the bill had been passed.
Schumer attacked Republicans instead of thanking them and discredit them.
McConnell called out Schumer for his "hysterics" and said Schumer "further alienated" Republicans.
He also noted that even Democrats couldn't stand Schumer's speech.
Senator Joe Manchin (D-WV) was visibly upset over Schumer's speech and even ended up walking out during it.
Manchin's reactions during Schumer's speech, for what it's worth (also, shoutout to @CSPAN(). https://t.co/EzVzF909Fa pic.twitter.com/MiN40QaQhs

— Alex Thomas (@AlexHouseThomas) October 8, 2021
McConnell has been attacked by Trump over his support for Democrats passing the temporary debt increase.
Trump accused McConnell of "folding to the Democrats again" and urged GOP Senators to vote against McConnell.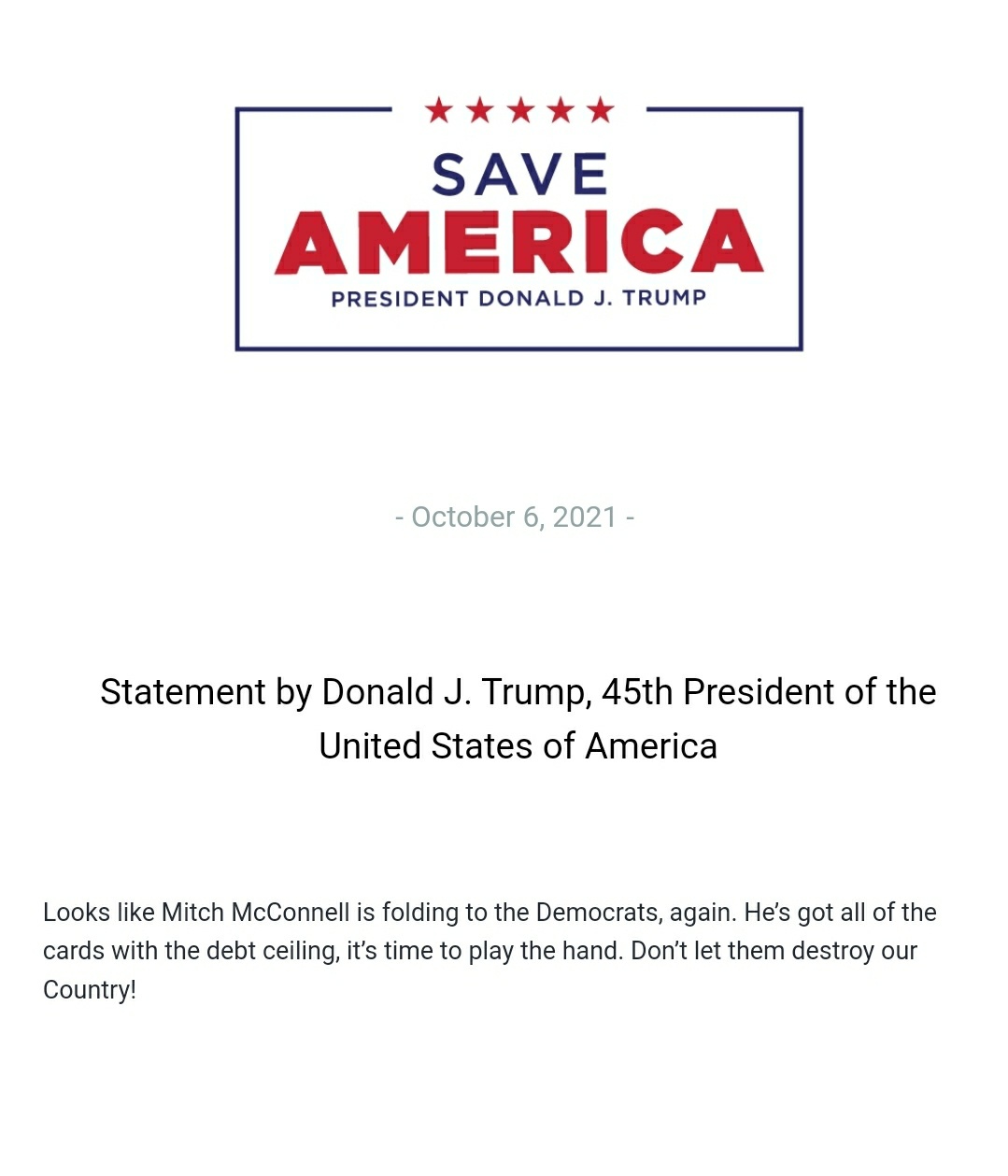 Then he followed up by this statement: