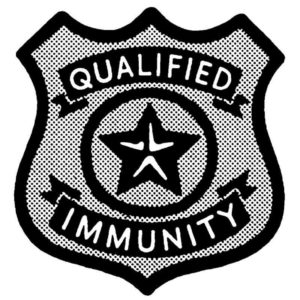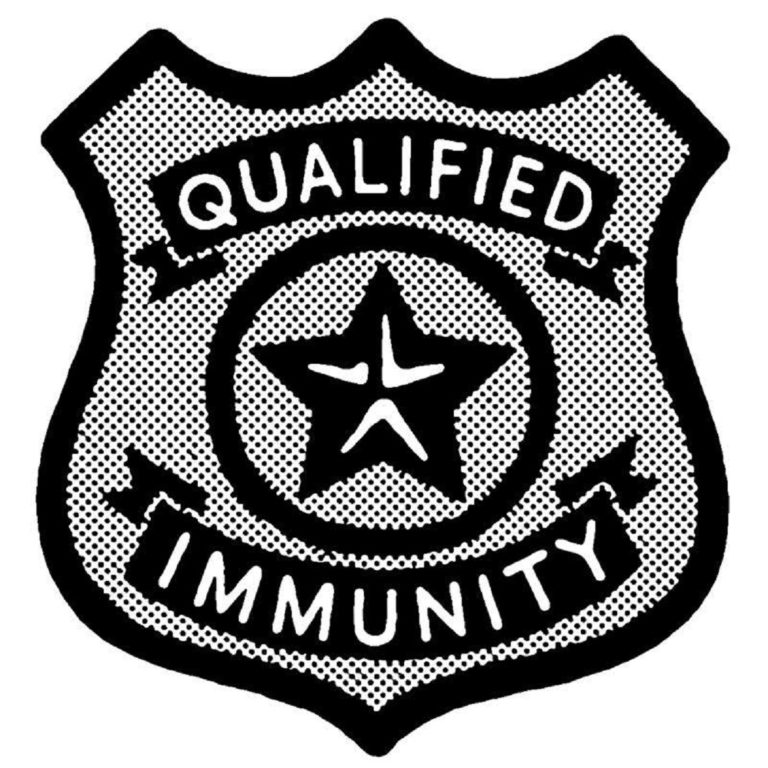 After the murder of George Floyd in Minnesota by a police officer, there was hope that this tragedy would lead to political momentum that could be used to repeal or curtail qualified immunity. It is a legal doctrine created by the courts that protects law enforcement officers from all liability for any violation of Constitution rights. Unfortunately, reform attempts at the state level have been largely unsuccessful after initial successes. The Supreme Court recently indicated that it might not be willing to do more than a modest overhaul of the doctrine.
Qualified immunity exempts government officials from most civil liability for violations of constitutional rights unless there is "clearly established" precedent  indicating that what they did was illegal. Courts often interpret "clearly set" in such a narrow way that officials are able to escape civil liability for committing crimes simply because there is no other federal court within their jurisdiction who has ever ruled on a case with the same facts. Joanna Schwartz and Will Baude, leading legal scholars, have harshly criticized the doctrine.
Institute for Justice, a public-interest law firm, has recently published two important publications that assess the current state of QI reform. For those interested in this topic, both publications are essential reading. First, 50 Shades of government immunityMegan Cairns and Kendall Morton provide an overview of legal liability in the United States for violations of rights. This article is by Patrick Jaicomo, IJ attorney, and Anya Bidwell. It examines recent Supreme Court precedents related to QI and how they may impact the future. Jaicomo, Bidwell and Morton are more positive about the Supreme Court's future than they are about the state legislatures.
50 Shades of Governance This makes it difficult to read. Out of 56 jurisdictions that were evaluated (50 states and DC, Puerto Rico and several other territories), three, New Mexico, California and New Jersey, have been rated in the A and B ranges on the authors' scale A to F. New Mexico's A- grade is the only one in the range. California and New Jersey both get a B. There are many Ds and Fs, however.
Colorado and Connecticut are two states that passed reforms in the wake George Floyd protests. They receive mediocre grades of C+ and C respectively.  Cairns and Morton are both tough graders, which is why the low scores. For example, Colorado gets only  a C+ in large part because its otherwise strong reform law only applies to law enforcement officers, not other state officials.
Even though I'm a state worker (a state professor), the authors agree that QI should be ended for all state officials. Yes, even me. Because law enforcement officers have the authority to arrest, detain, and even kill citizens, they are especially important.
Colorado and other states may be penalized more by the authors for permitting lawsuits under state civil rights statutes rather than under the state constitution. If an official abuse victim can receive the damages she is entitled to, it doesn't really matter whether that compensation is granted under statutes or directly through state constitution. Because their constitutions can be amended relatively easily, the state distinction between statutory and constitutional law may not hold as strong as at the federal level. Colorado deserves an even higher grade. The same is true of a handful of other states.
Cairns and Morton have rightly pointed out the serious flaws of the status quo across most jurisdictions. There is still much to do. In an earlier post I discussed some of the reasons reforms have been stalled. Also, I offered tentative recommendations on how to recover momentum.
Jaicomo and Bidwell are more optimistic about the Supreme Court's future. You can see several Supreme Court rulings from late 2020 and early-2021, which show that the Justices have been willing to curtail QI. These rulings, which are more vague than Jiacomo or Bidwell suggested, may indicate that a majority justices want to curtail QI. However, Jiacomo & Bidwell argue for a more positive evaluation.
The apparent dismissal by the Supreme Court of recent Supreme Court decisions, which appear to have put a halt on QI reform, is a weak point in their article. This ruling has led to other commentators becoming more pessimistic, such as myself (see also analysis by Mark Joseph Stern, Billy Binion, and Mark Joseph Stern). Bidwell, Jiacomo contend that too much has been made about these cases. Represent "This article is available in English UnexceptionalThe Supreme Court will continue to be the supreme court'A general lack of respect for government In the application of the evidently established test in case involving defendants Excessive force allegations against police officers 
This could mean that the Court wants to reduce QI in all settings. However, "General deference to government Instances [the]Application of the clearly established tests" is the biggest fault in QI doctrine. The Court's unwillingness to reduce that is a signal the justices don't want to do anything about QI other than to curb extreme abuses. Although judicial deference will be restricted to the excessive force claims against police officers, this category still represents a significant issue as it covers many of most severe cases.
However, it is unclear what the Court really intends to do here. The justices may not know what to do, or at least the swing voters about this matter. Clarence Thomas (right) and Sonia Sotomayor (left), form an unusual alliance, as I've noted previously. DoesWant to limit QI. They might still be able to win the support of enough colleagues to allow this. A new justice, who could have opposing views to Justice Stephen Breyer, is likely to be replaced.
Overall I am a bit more positive about state-level trends that Morton or Cairns and slightly less pessimistic about the Supreme Court's future than Jiacomo or Bidwell. However, there are many unknowns here. There is a chance that I will be mistaken about the justices. These works, while not finalized yet, are important contributions to public discussion on qualified immunity reform.
NOTE: IJ has worked with me on many issues, but I was not involved in the QI reform or litigation.