Randy and I created An in September 2019Introduction to Constitutional Law: 100 Supreme Court cases Everyone Needs To Know. The one-year mark was marked by the announcement that we had sold more than 22,000 copies. Our book was rated 359 times on Amazon at the time. The book continues to be popular and has received positive reviews over the last year. We have now reached 1,000 Amazon reviews. We added almost 640 reviews in our second year of publication!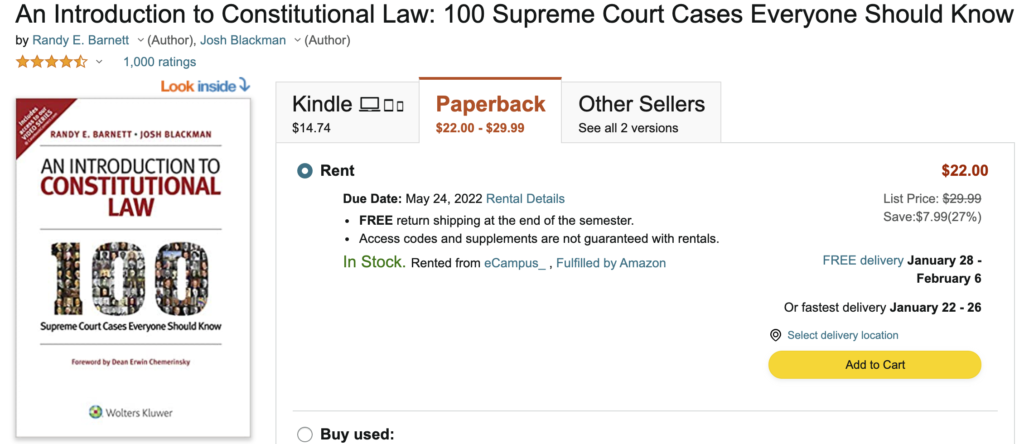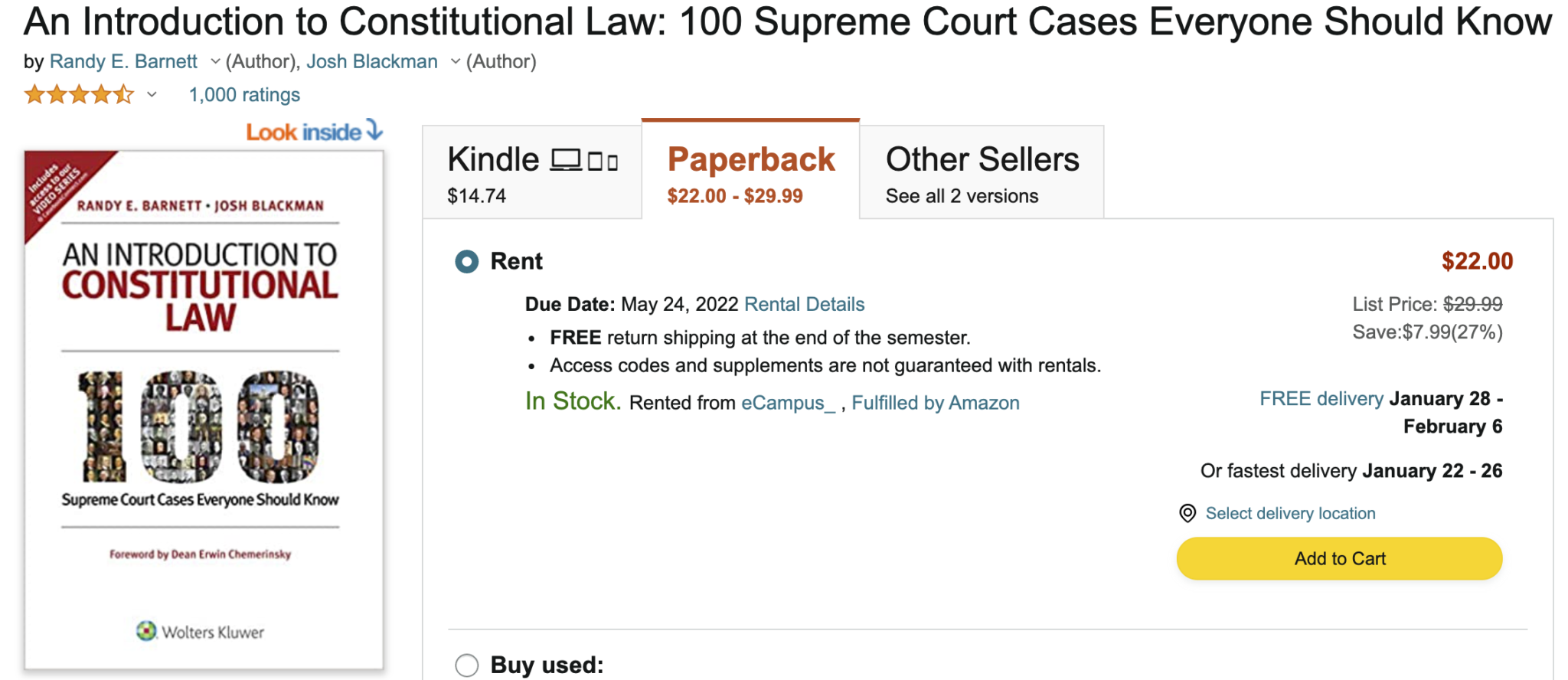 The reviews are on average 4.7 stars. Over 80% are five-star reviews. Most of the reviews less than five stars are written by people who cannot access the internet. We are aware that there is a problem and we are trying to fix it.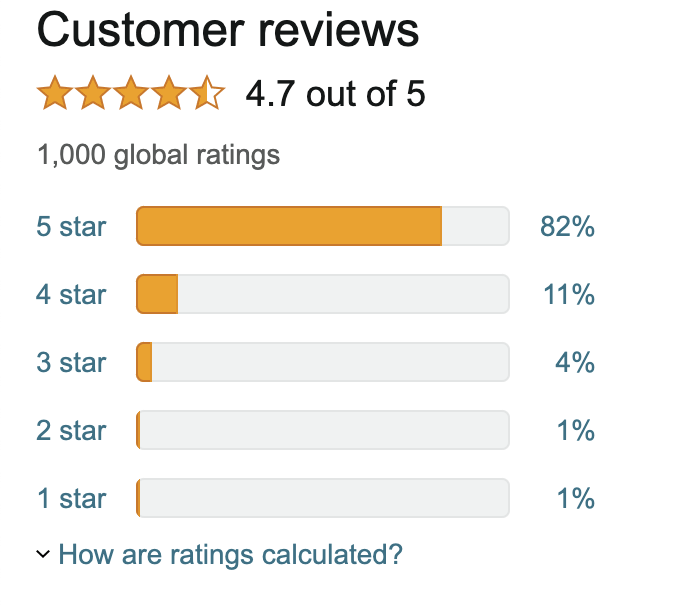 This number is based on 652 Amazon reviews for the book that was published in 2018, the second-placed book in the Constitutional Law section. Erwin Chemerinsky's work, released in 2018, has received 216 reviews. This book is a cut above all the rest.
Randy and me are in the process of completing the second edition. It should be out later this year.
Everyone, thank you for all your help.