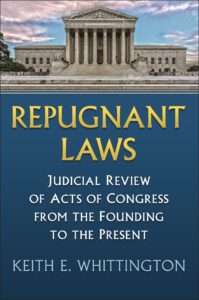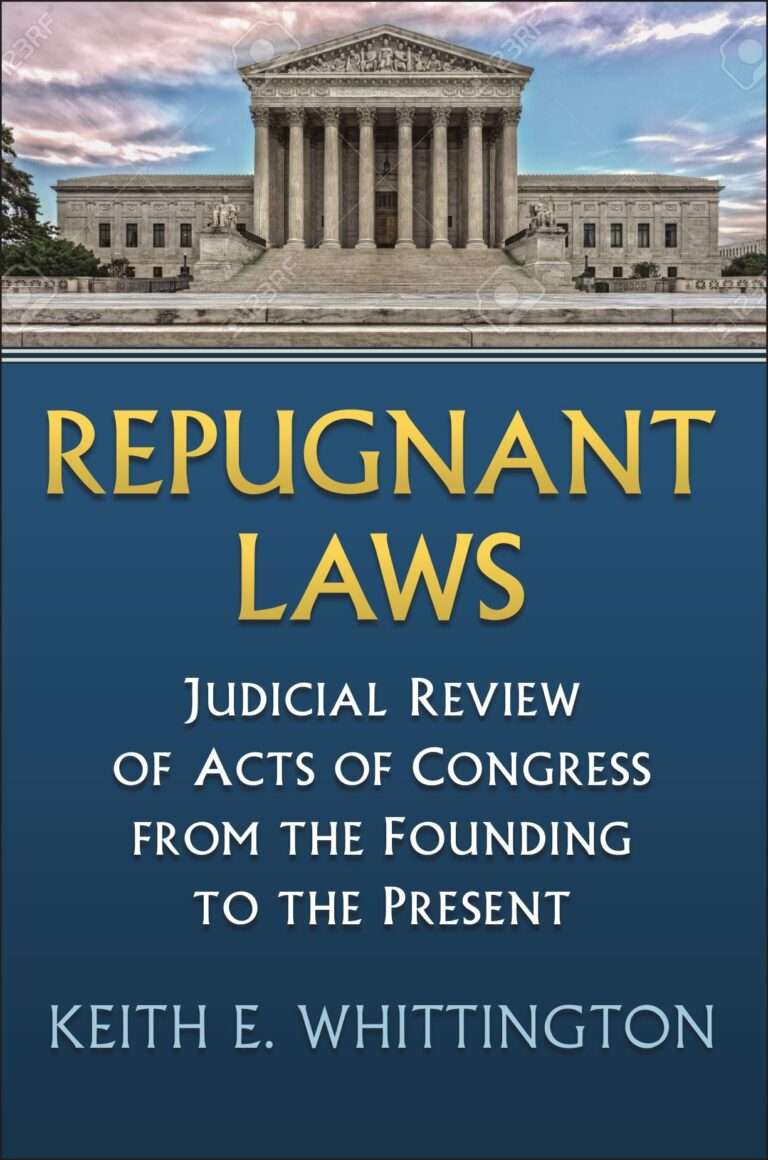 Constitutional Commentary Repugnant Laws Symposium Table of ContentsI'm pleased to report that the symposium issue of Constitutional CommentaryFocus on my book Repugnant laws: The Judicial Review and Acts of Congress From the Founding to the PresentIt is now openly available. You can access the symposium in Issue 1 (Volume 35) of the interdisciplinarious journal here. Sandy Levinson (Leslie Friedman Goldstein), Julie Novkov and Mark Graber contributed, along with John Compton.
Repugnant LawsThe book gives a complete political history that explains how the U.S. Supreme Court applied the power of judiciary review to reject applications, to interfere and, most often, to enforce federal statutory provisions through American history. A unique database of federal statutes that the Court has substantively analyzed is used in the book. Public access to the Judicial Review of Congress Database has been made available. The dataset is updated and revised periodically. It is the largest and most complete database of all cases where the Court has resolved constitutional challenges to Congress' legislative authority.
Symposium essays not only offer a rich discussion on the book, but also explore wider issues related to the politics and history of judicial reviews.  You can check it out.